ADMISSION PROCEDURE AND POLICY
All children are afforded equal opportunity to qualify for admission into Enis Treasure Schools. We disregard race, color or national origin. ADMISSION POLICY All admission enquiries are dealt with by the school admissions coordinator. An application form must be purchased for a non-refundable fee of N7,000 The fee for application form is reviewed and determined by the school management board at the start of each new academic session. The school management reserves the right for all admissions. Forms are not sold for under age.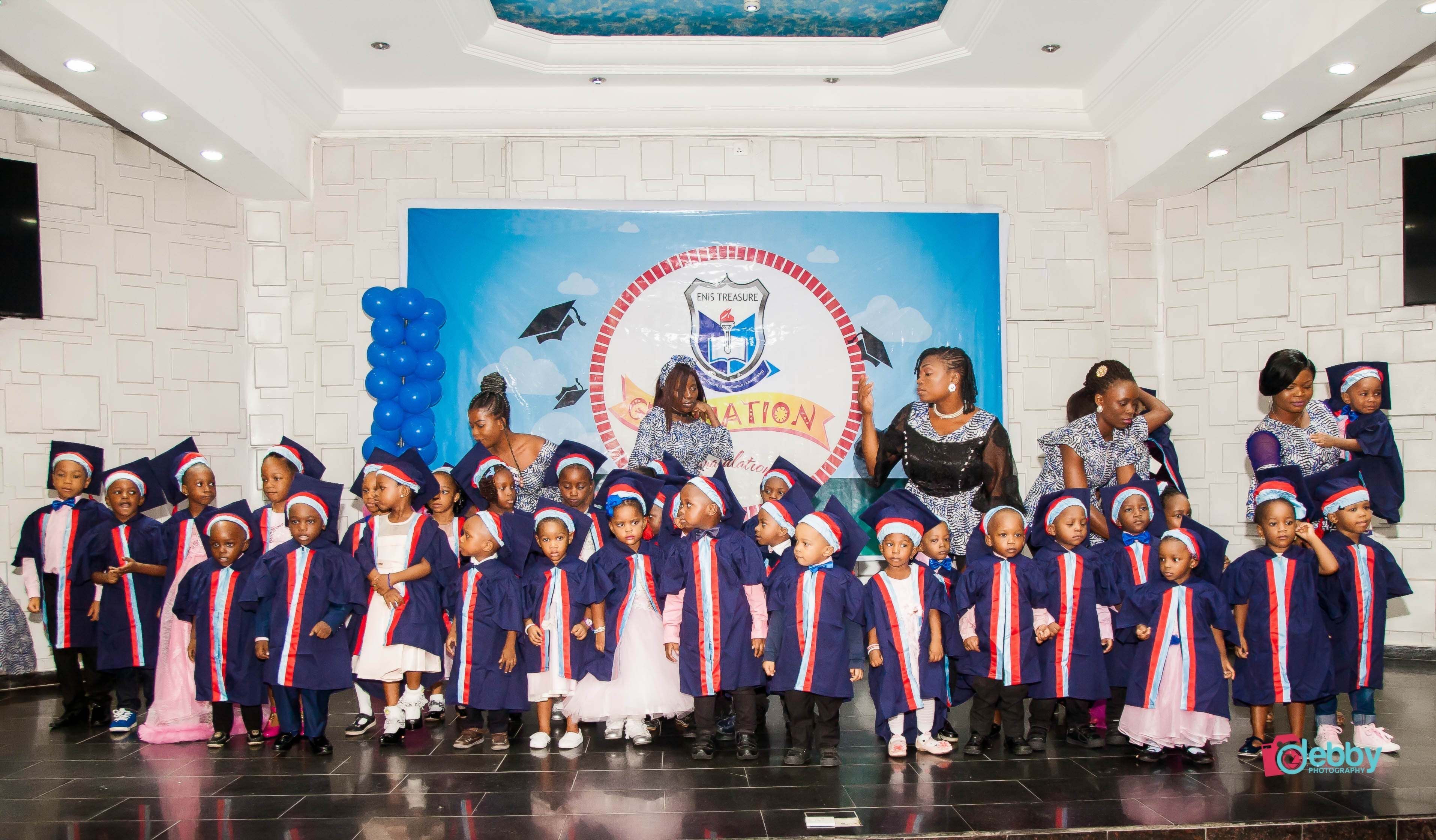 The Correct Age For Each Class Group Is As Follows:


Little Lilies:3 months -1yr
Ivory: 1year

Crystal: 2 years
Ruby: 3 years

Gold: 4 years
Jade: 5 years

Diamond: 6 years
Pearl: 7 years
All pupils seeking admission into any class must be age appropriate for that class by September 1st. Submission of completed application form must be done not later than six (6) working days from date of purchase and before scheduled interview date. On submission of the completed application form to the admission coordinator, the following documents must be attached (see page 6 for details). Applicants who fail to submit all needed documents maybe disqualified and no child will be admitted to classes until all registration forms are received. Note: All medical forms must be completed by medical personal of a clinic. All tuition must be paid in full. WITHDRAWALS Once a child has commenced school, the school fees for that term cannot be refunded.